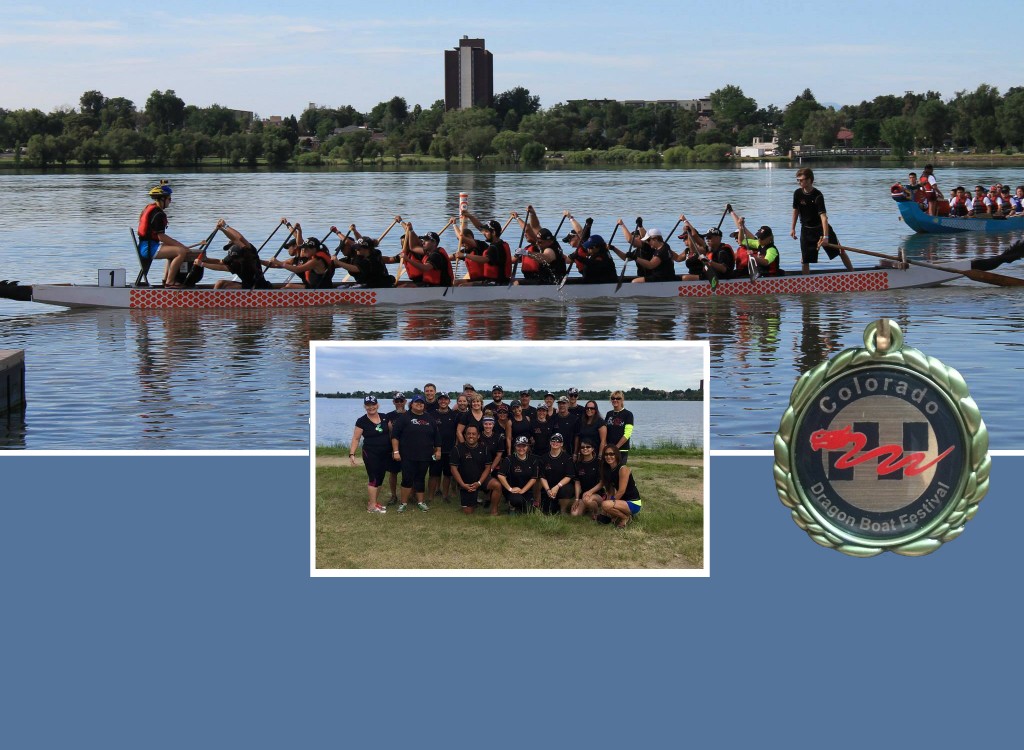 Team Scorch (a combined Phantom Dragons / Florida crew) brought home some bling from this year's Colorado Dragon Boat Festival.
The team received Gold medals and a 1st Place Certificate for the 250m Rec A Division. The team also placed 4th in the 500-meter Competitive Division, and posted the fastest time in the 1,000-Meter "Guts & Glory" race (but were forced inside by another boat, missing a buoy in that race, which was for "bragging rights only").
Due to an improperly called start (which was protested), the crew was allowed to re-run the 125m Final (with some awesome help from their LBT friends, who ran alongside to help push them along). Even though the PD/Scorch crew had to run that race back-to-back, immediately after one of its 250-meter heats, they posted a faster time than any other team in the final heat.
It was a great weekend of racing and camaraderie. Congrats to all!
SaveSave
SaveSave
SaveSave